Last time I visited Evia I had a blast but I was not able to fully enjoy the gravel it had to offer. I wanted to go again and finally the time was right!
My co-traveler for the trip was Wijnand. He had borrowed my other bike.
Due to some work obligations on both sides we decided to leave on Saturday around 18:30. This gave us the wonderful option to travel while avoiding the Athenian scorch. We headed towards Skala Oropou (like last time) Only this time the plan was to spend the night there and start the next day with the sunrise to head towards our destination.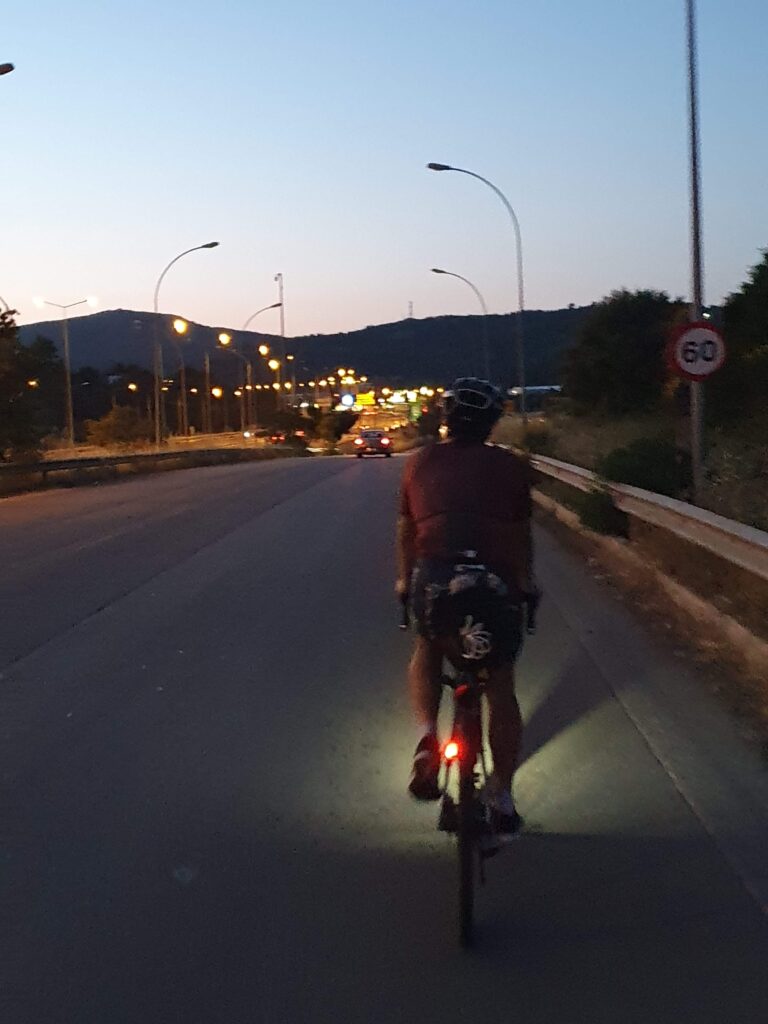 We arrived at Skala Oropou and after a truly terrible pizza 🍕👎👎 and a couple of 🍻 we met up with Chrysostomos for a bit. He suggested the perfect place to sleep.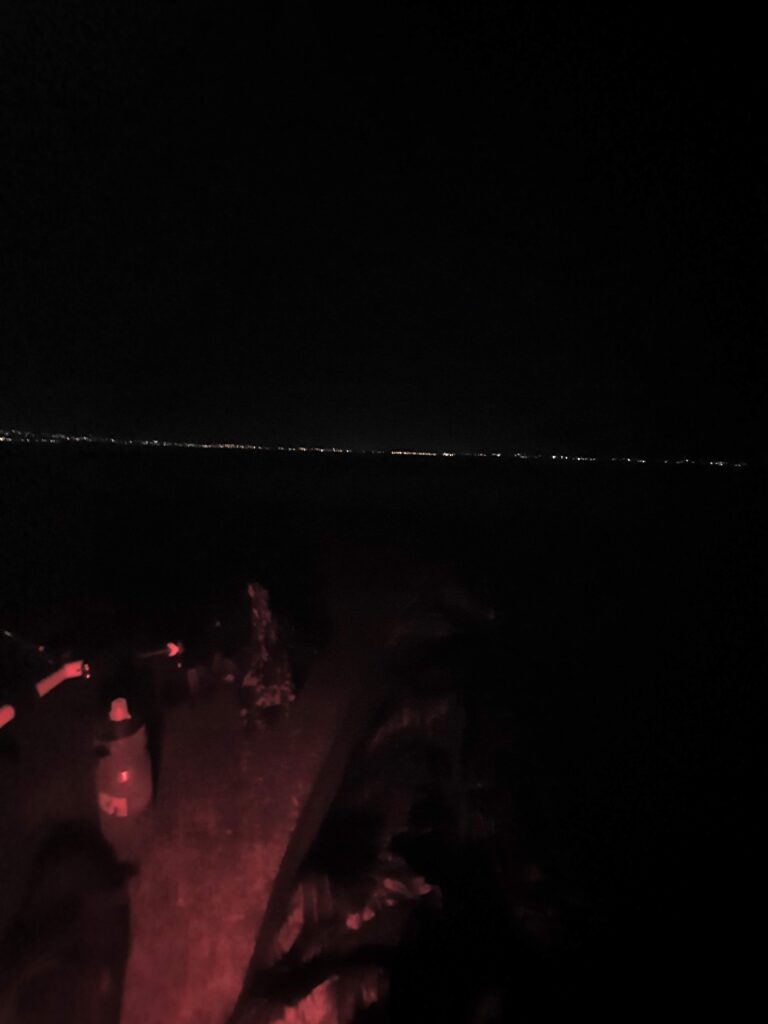 Every so often we would hear some motorbike or car wiz by but it quieted down after 12:00
The next morning i woke up next to a mummy.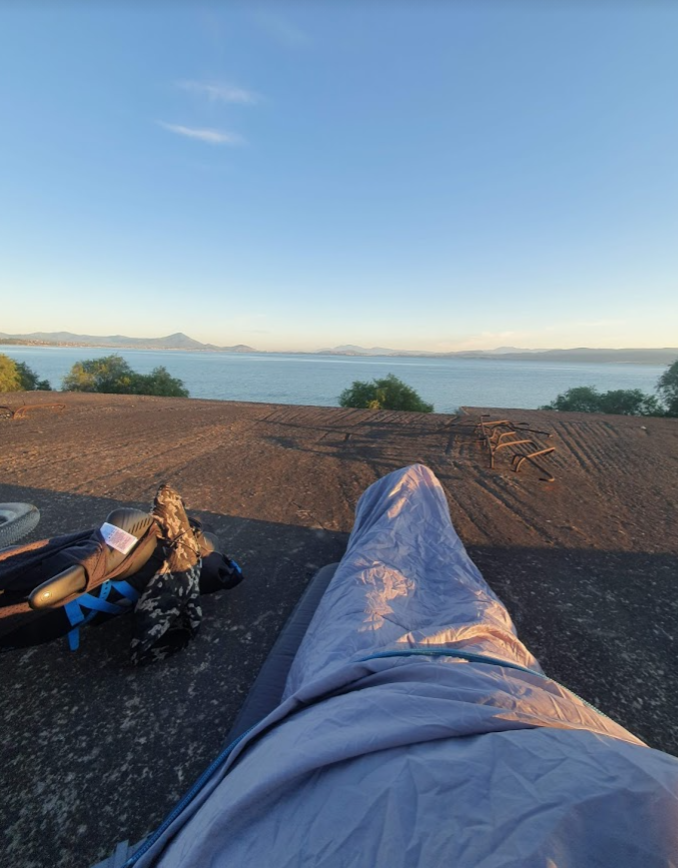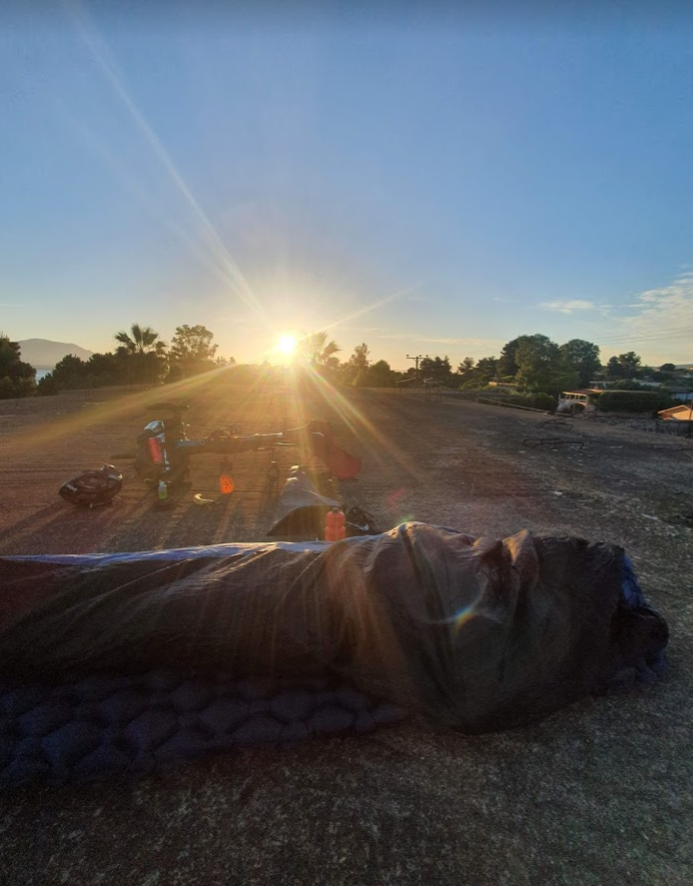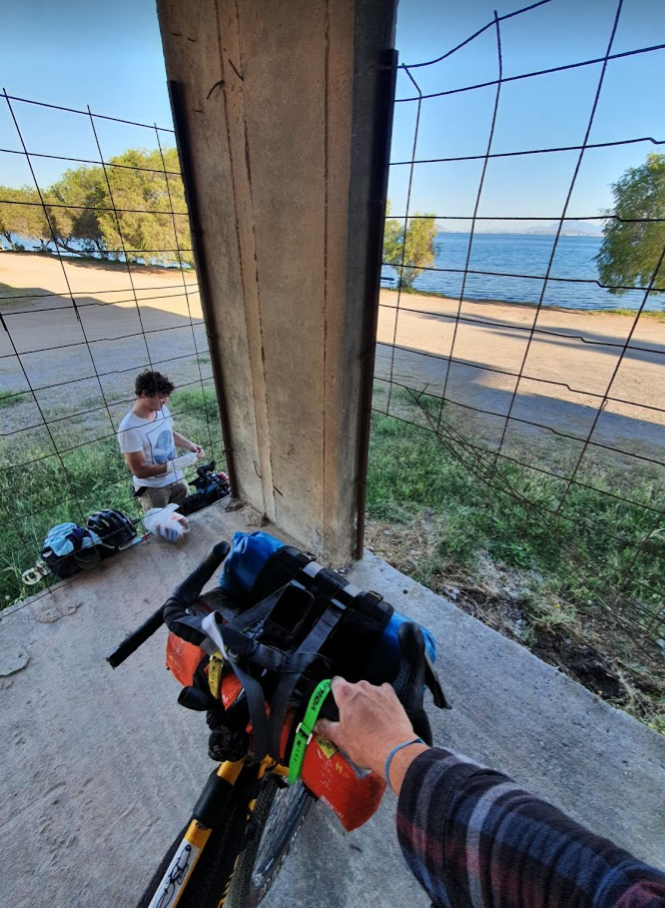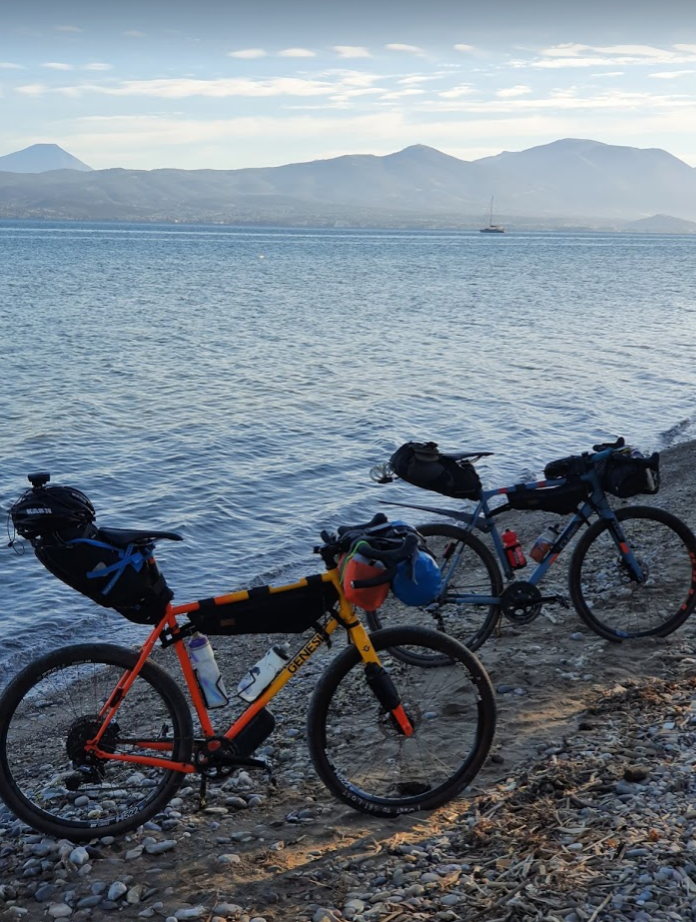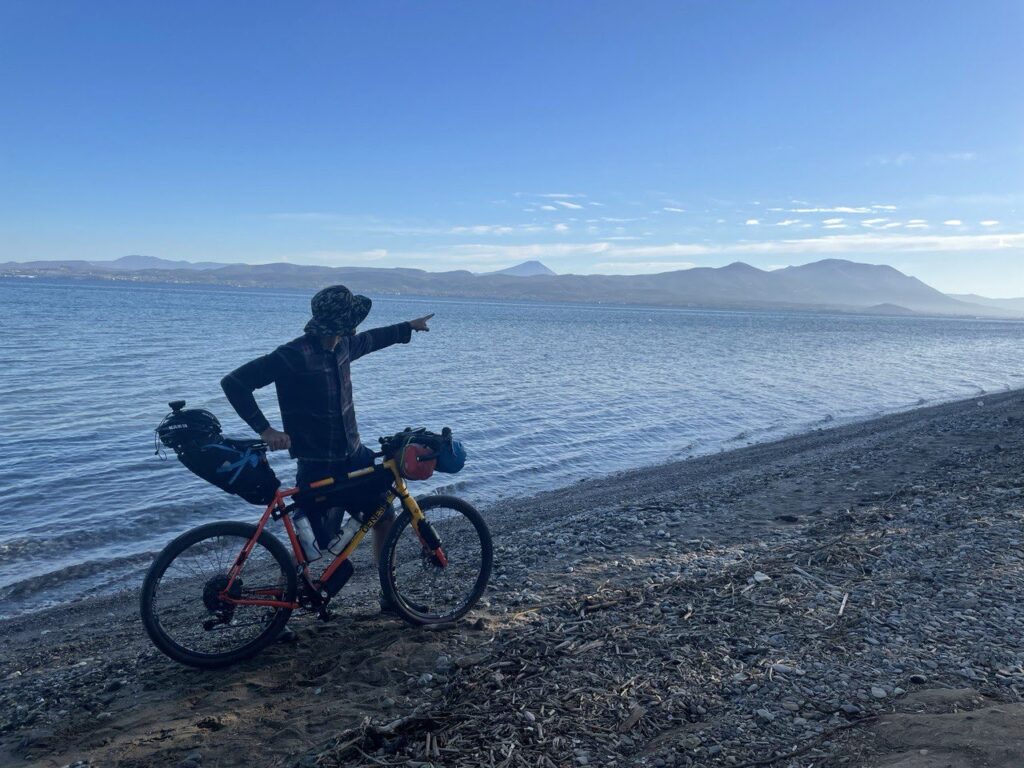 We headed North towards Chalkida. We crossed into Evia from the suspension bridge.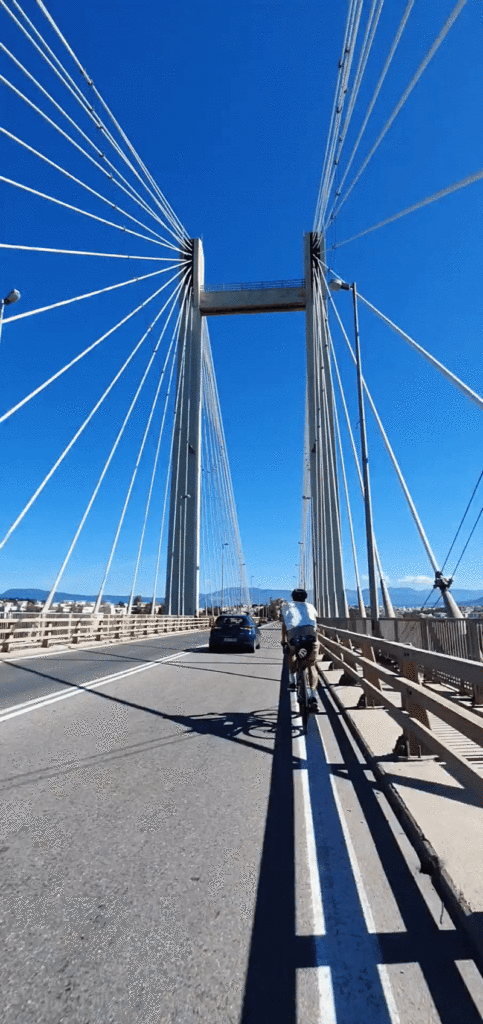 We made our way to Eretria and from there on we started climbing towards Gymno and Seta. The Greek Gravel had started to reveal itself more and more.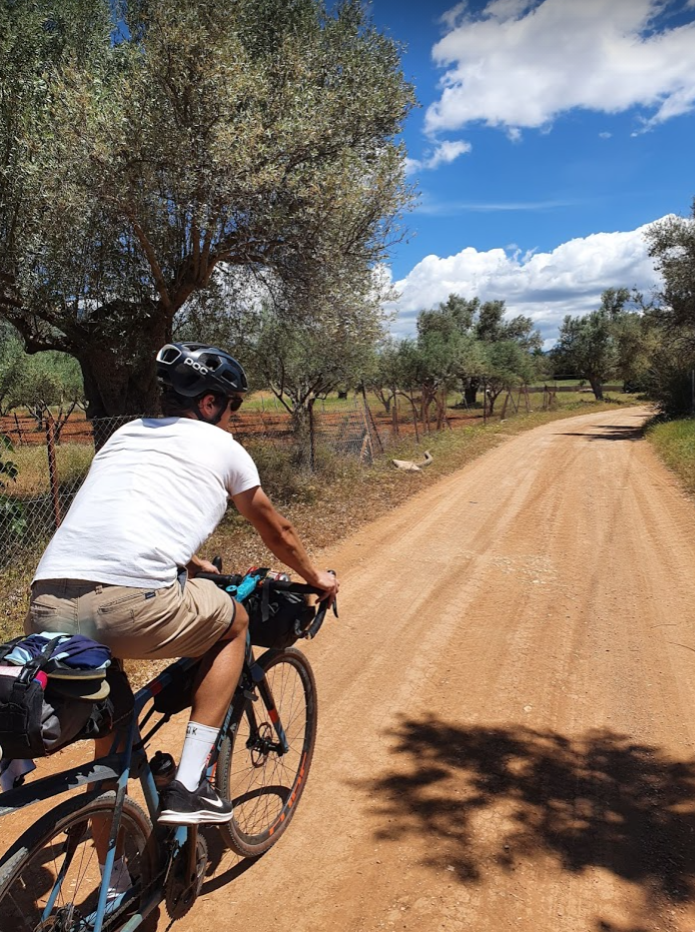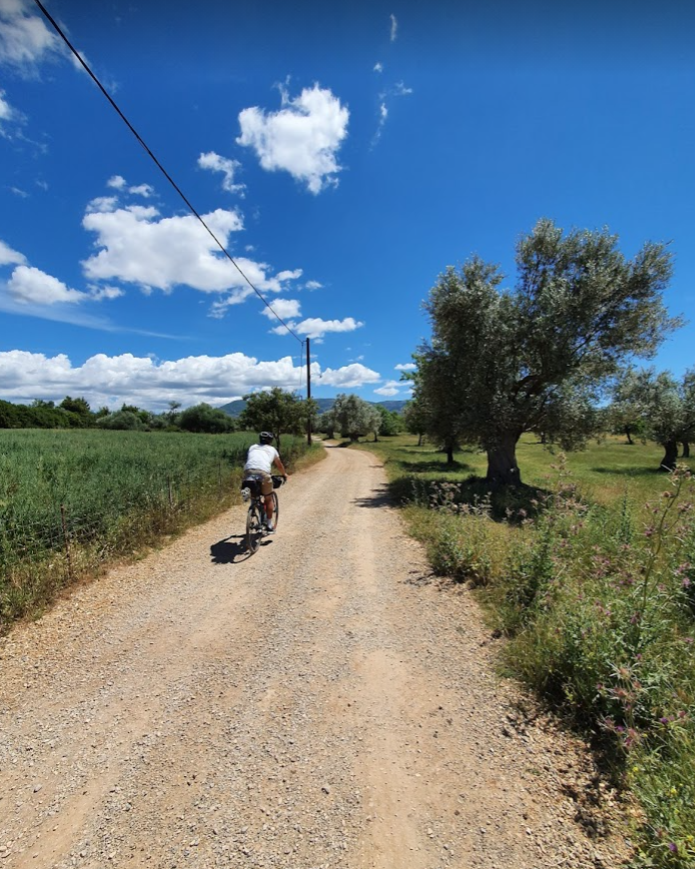 The weather was great at 26C and a breeze that was just enough.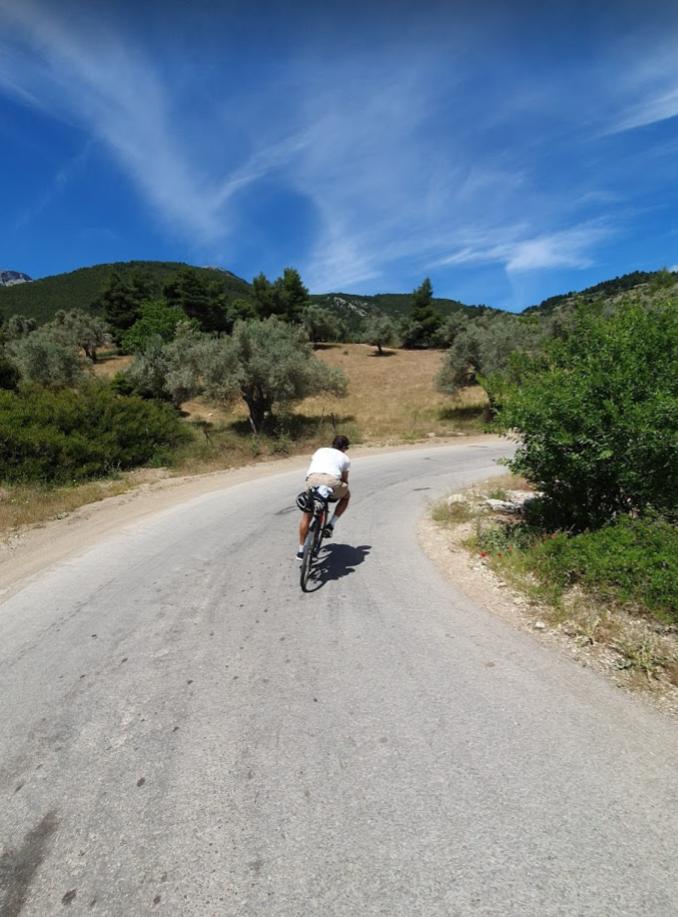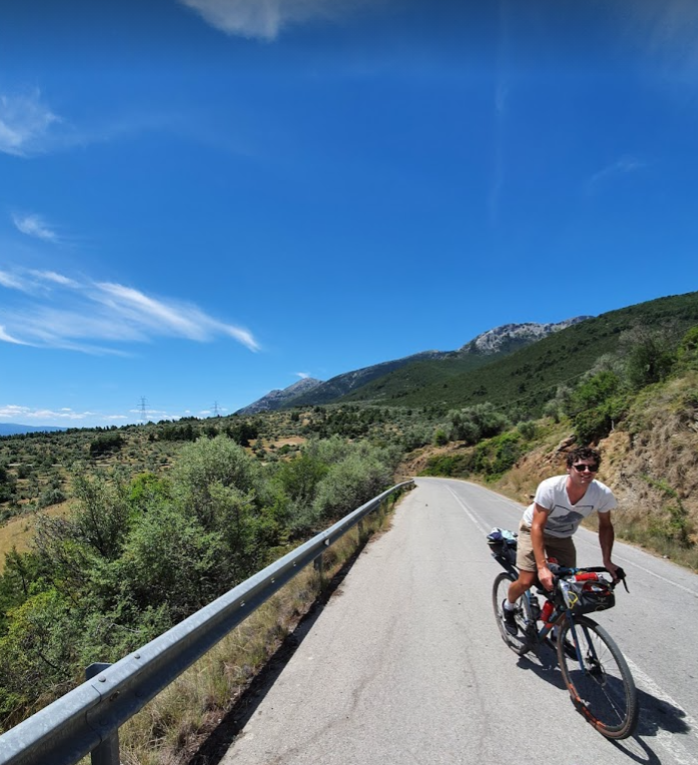 As we where climbing a Harley bike club passed us, they cheered us on as they where passing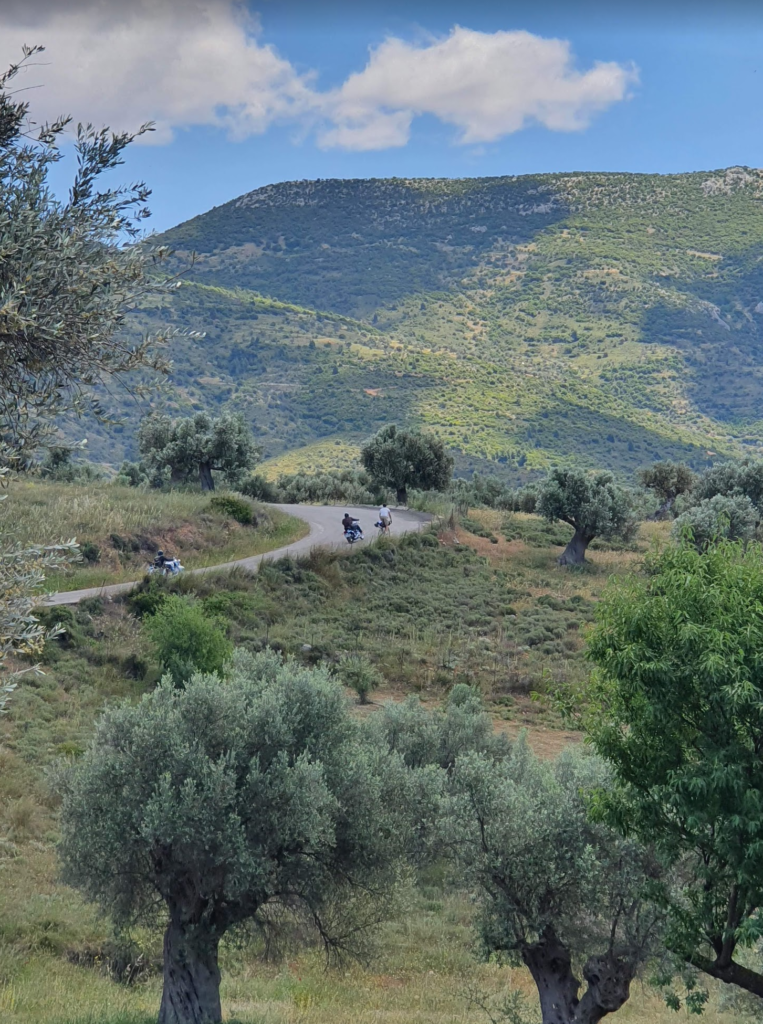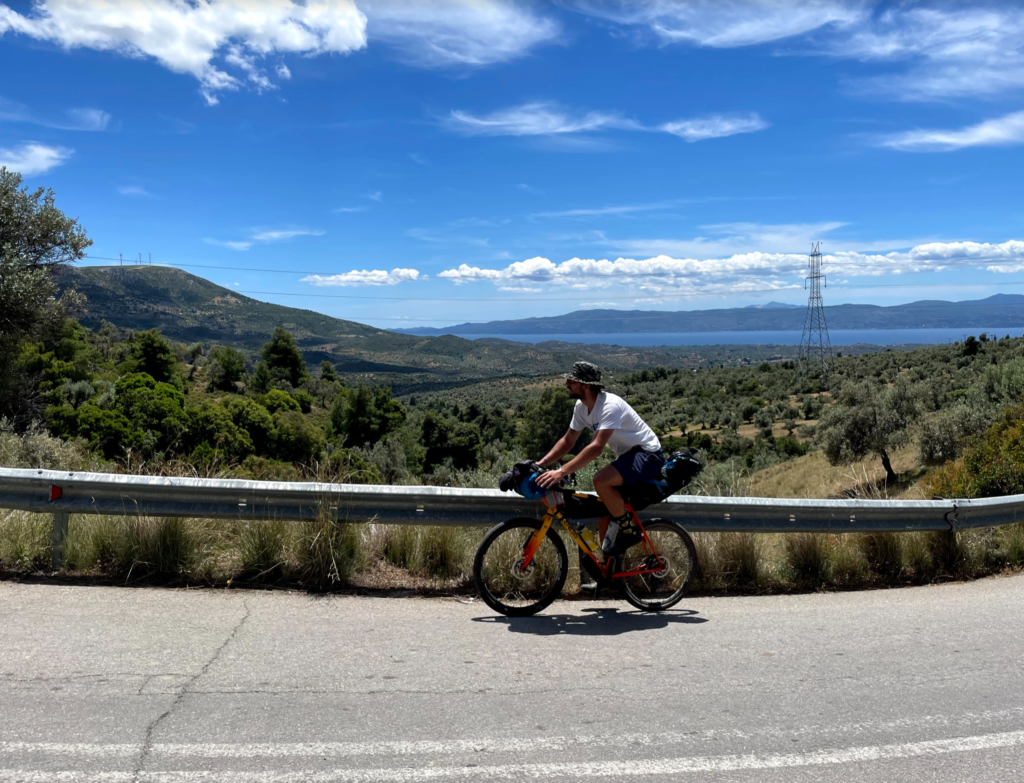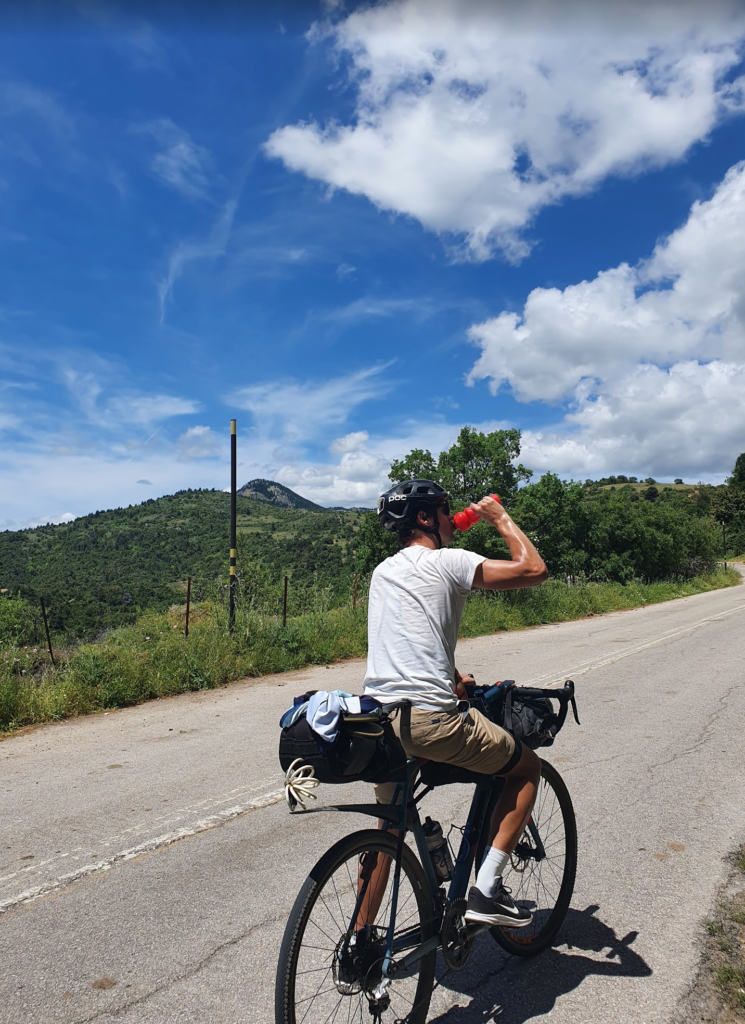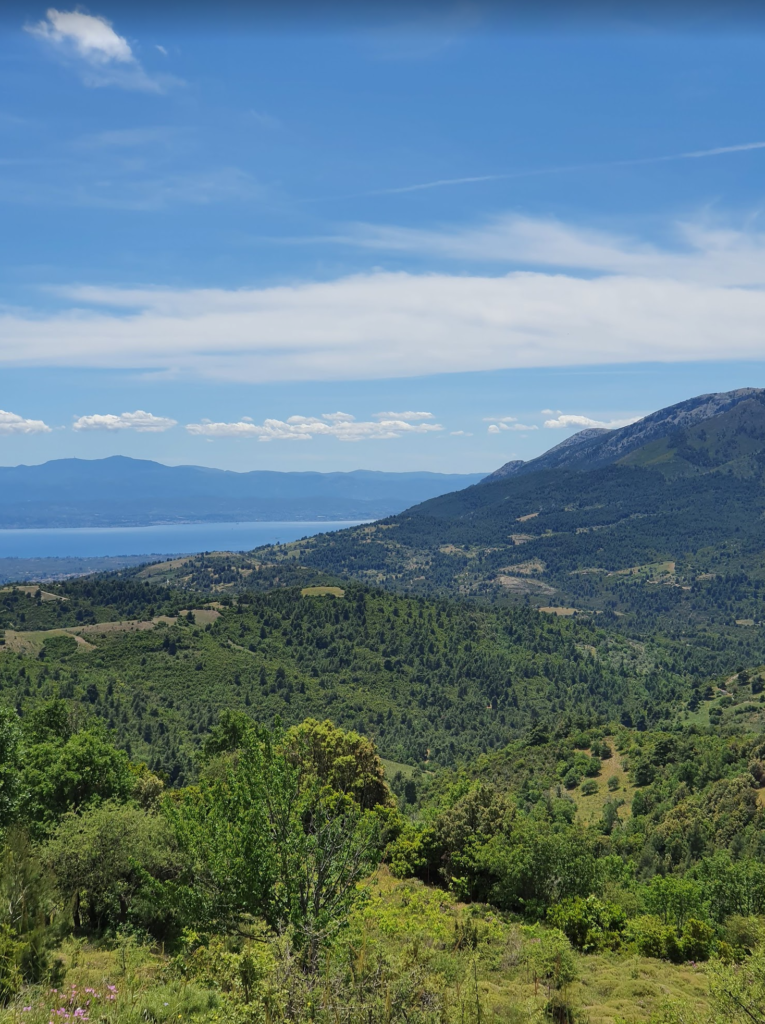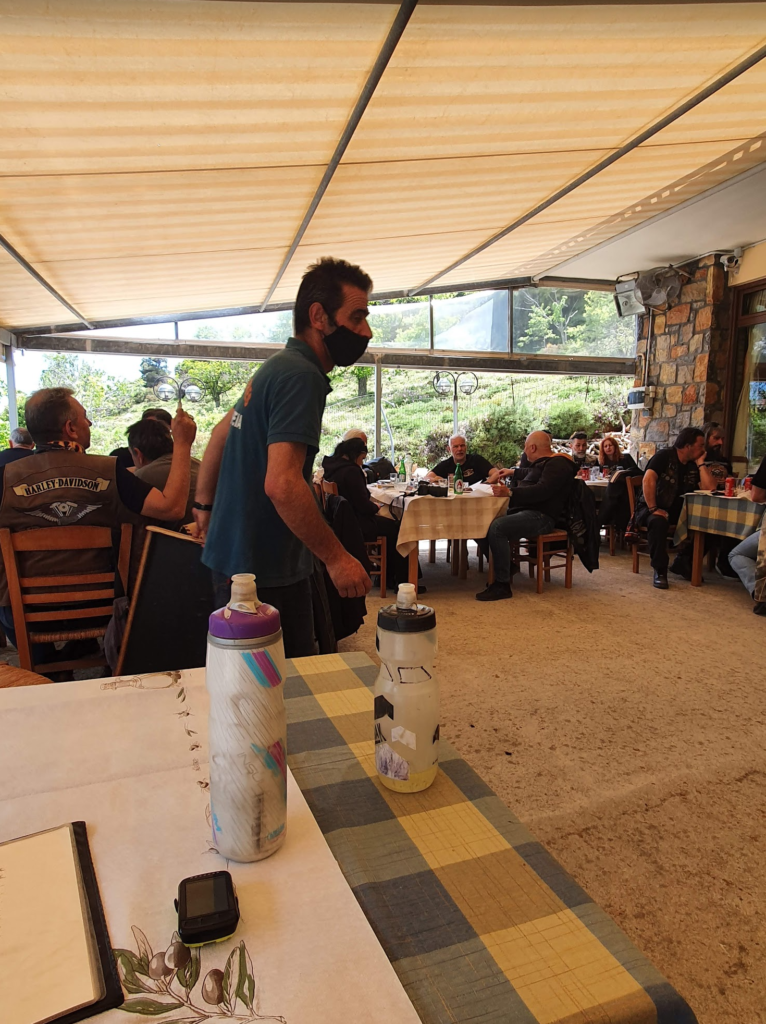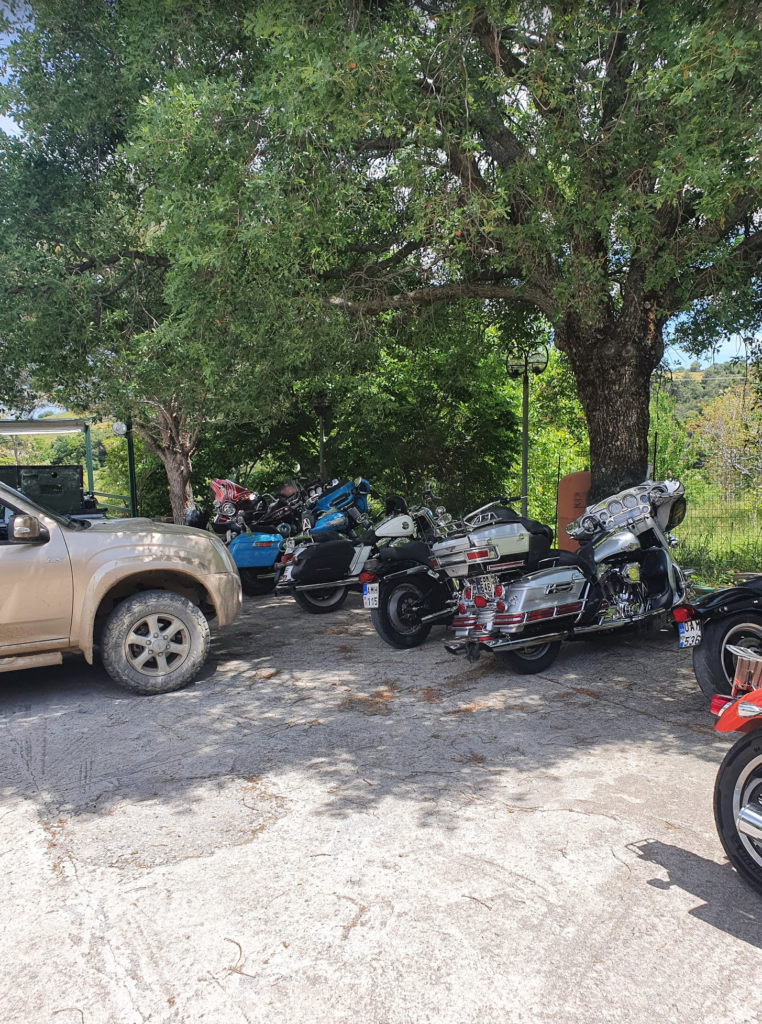 Just before Seta we decided to grab something to eat. There we saw the bikers having their lunch. Once they saw us they started congratulating us. They asked for our plans which we shared with them.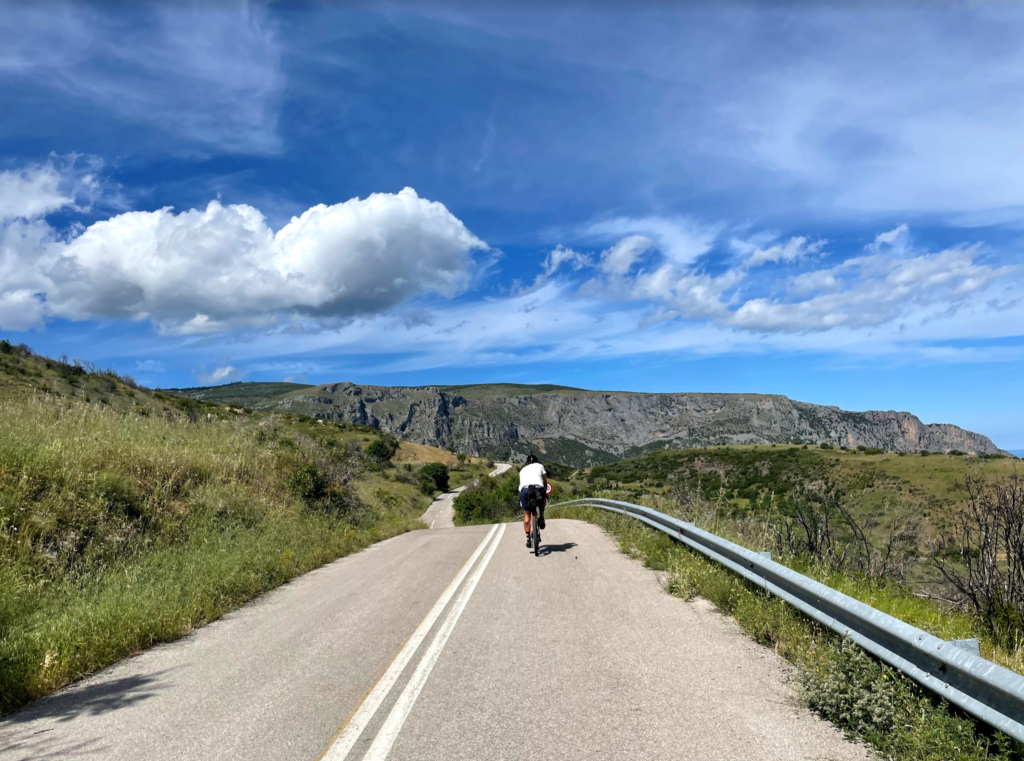 On my research, I saw that close by was a waterfall that we had planned to visit.
(However the proper way to go is here so if you plan on going don't make the same mistake we did)
Being defeated by poor planning, we decided to backtrack our route and refresh our-selves at a creek we had spotted earlier. It was ideally located on the start of our gravel section.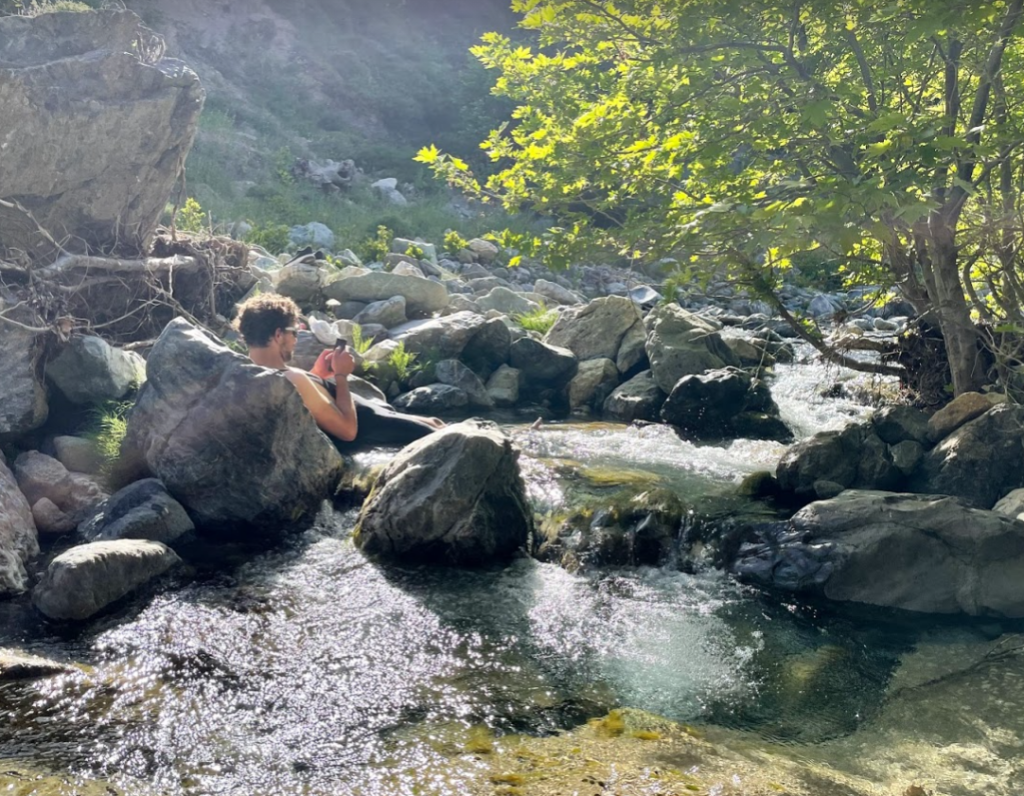 This is the view from Profitis Ilias Church
We had planned to camp so distance after the church.
Having extinguished the fire we went to sleep.
We woke up at 5:15 as we had to pack up and be back at Athens before 14:00.
We had to cover ~110Km.
That's when the gravel got seriously good.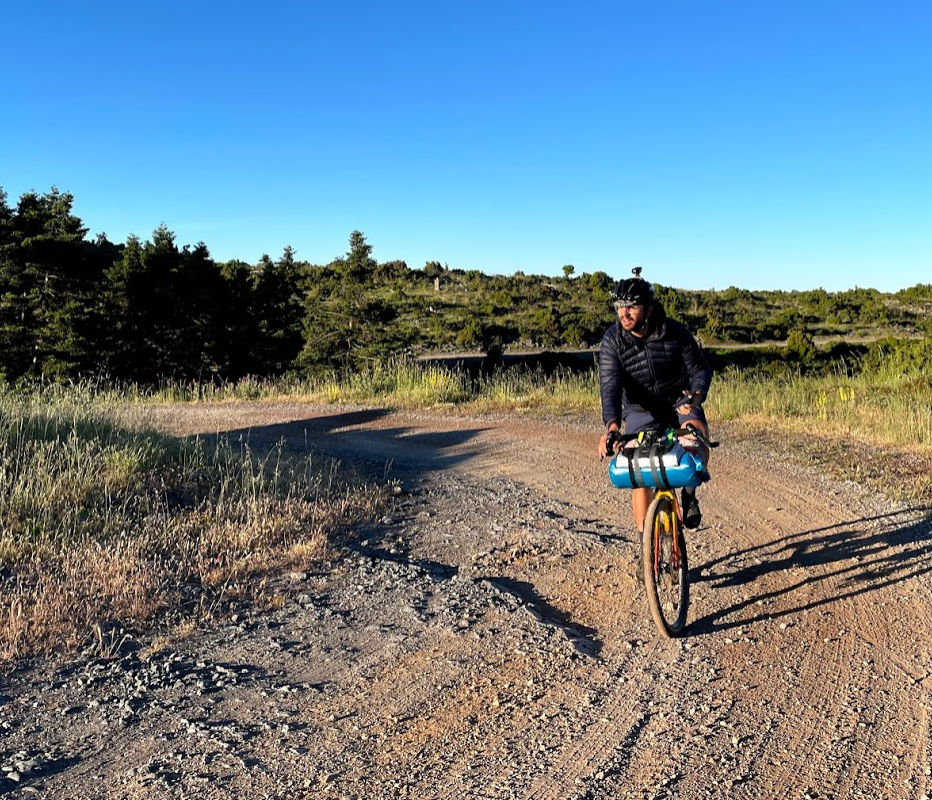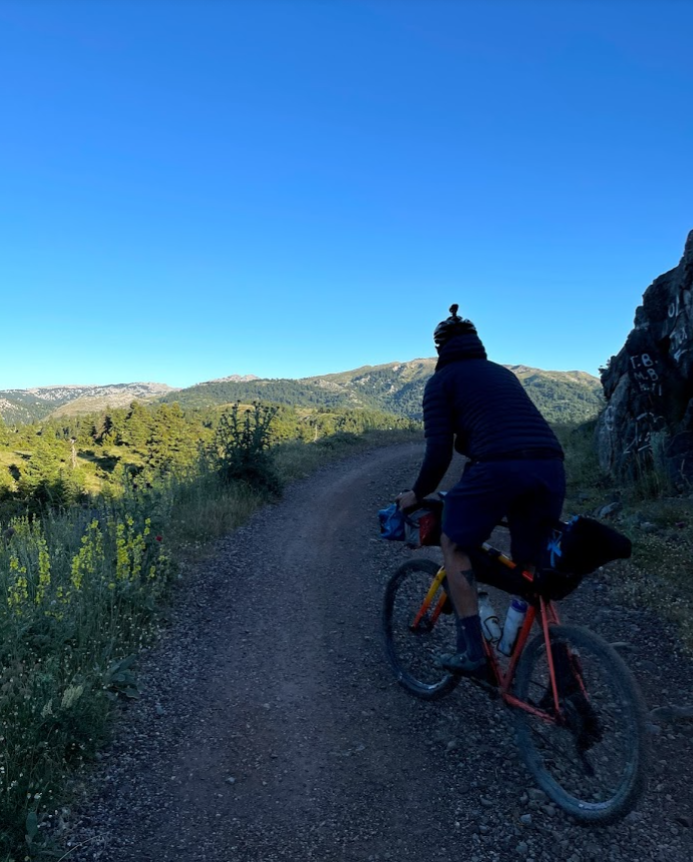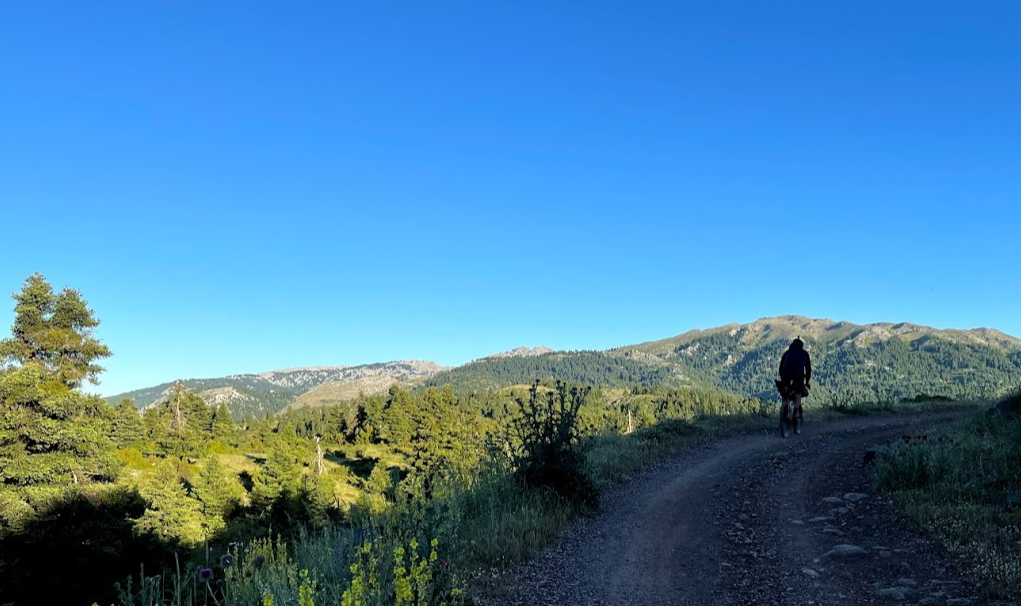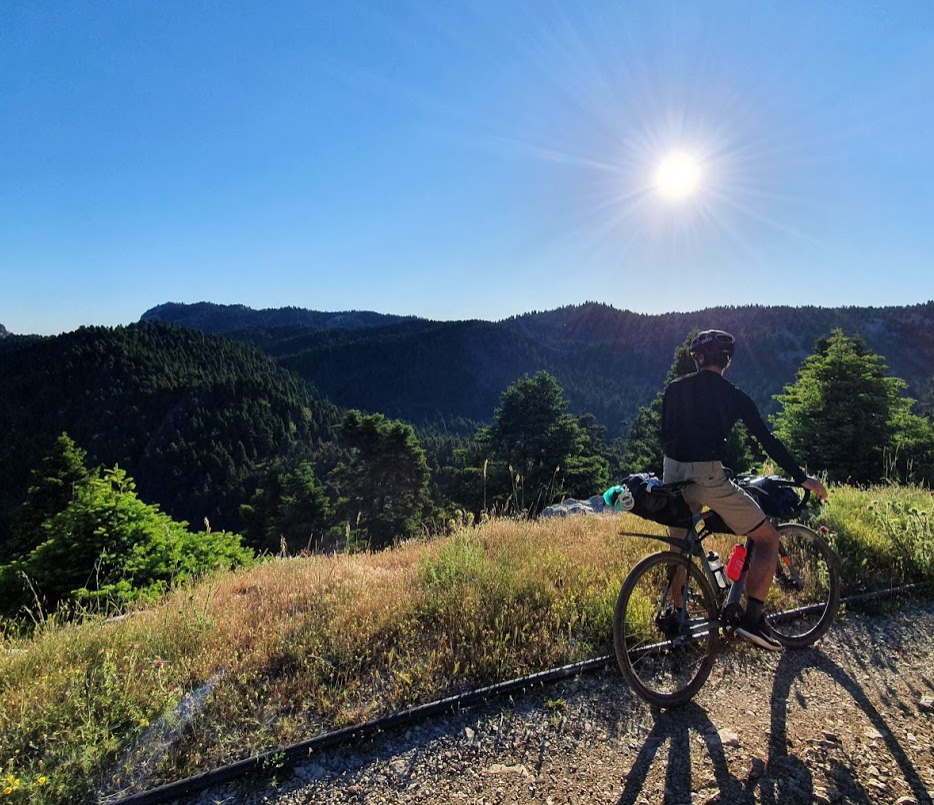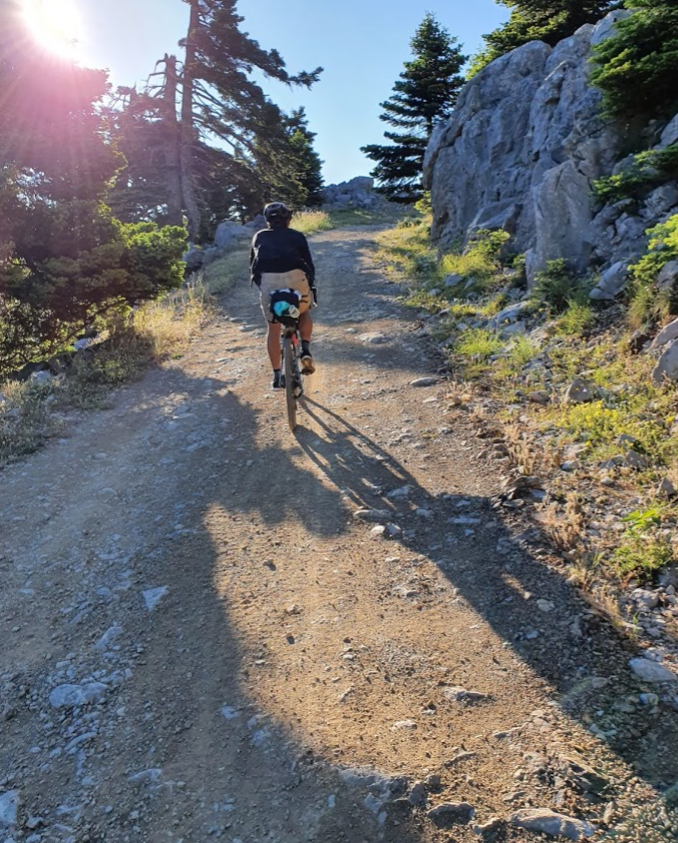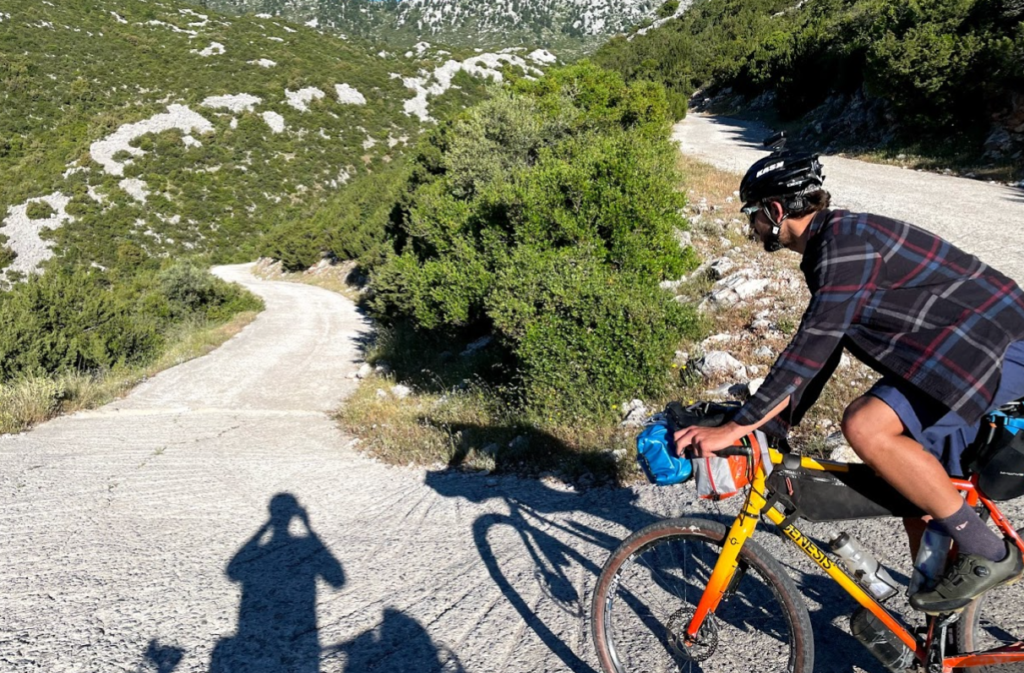 After going down the switchbacks the route was mostly paved…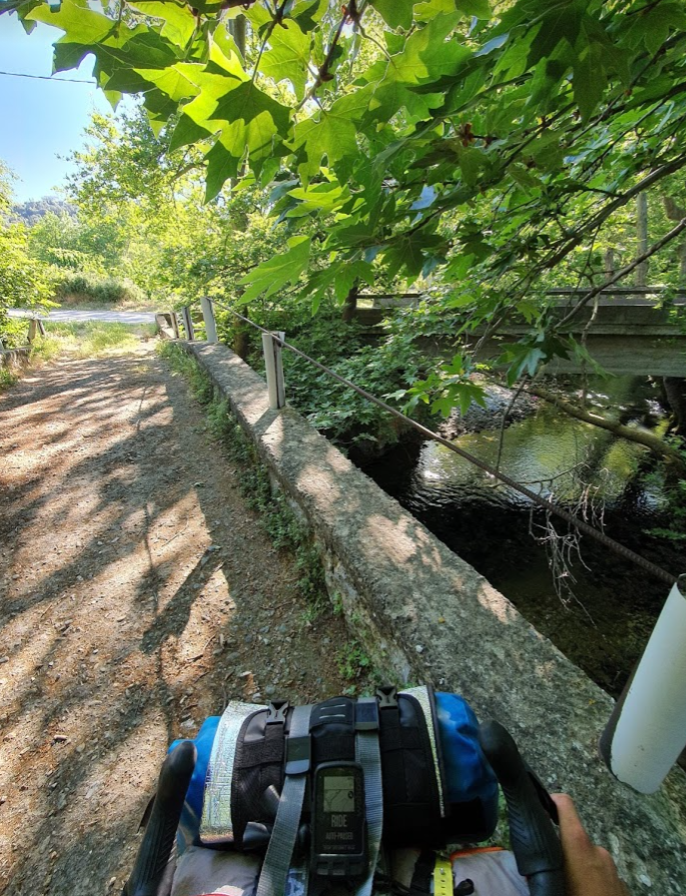 We road along the coast to Eretria where we crossed and headed back to Athens.
THE END